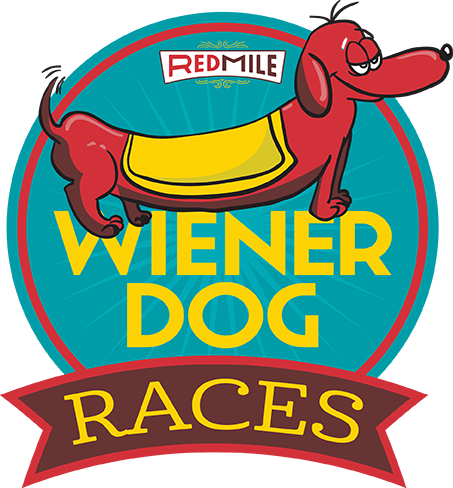 Hot diggity dog... Red Mile's Wiener Dog Races are back!
Get in on the fun SUNDAY, AUGUST 1st and SUNDAY, AUGUST 8th!
FREE ADMISSION!
$2 Corndogs and $2 Beers
Our Wiener Dog and Corgi Races are full, but there is still space in our All-Breed Rescue Run, and you may still come and watch!
Registration day of is also available if space allows.
Don't worry, we aren't going to let your dogs become hotdogs! We will be providing large tents for shade, baby pools and misters to help our furry friends stay cool, and water bowls to quench their thirst.
Registration: $20 per dog 
All proceeds benefit Lexington Humane Society!
Click Here to Register Your Dog  (If you are registering more than one dog you only need to fill out one waiver)
Registration begins at 11:30AM
Click Here to Read Complete Rules
Post Time 1PM | Dog Races occur between Live Harness Racing
Sunday, August 8th 
Wiener dogs 
Corgis 
All Breed "Rescue Run"- (Under 20 lbs please)
Comeback Champion – (for qualifying Wiener Dogs)